For optimal performance and general well-being, a good night's sleep is crucial. It promotes good physical, mental, emotional, and productive health. A variety of health problems, such as weariness, irritability, impaired cognitive function, and even chronic illnesses like obesity and cardiovascular disease, can be brought on by a lack of enough sleep. To enhance our entire quality of life, it is essential to prioritize and spend money on great sleep.
Step Forward The Husband Pillow
Having the correct pillow to support your body and offer comfort is one of the secrets to a good night's sleep. The Husband Pillow, often referred to as a reading pillow or a backrest pillow, is a multipurpose and distinctive cushion that has become increasingly well-liked in recent years due to its superior support and comfort attributes.
It is designed to support the head, neck, shoulders, and back while sitting up or relaxing in bed. It is shaped like a big backrest with arms. High-quality shredded memory foam, which adapts to the shape of the body and offers a luxurious yet supporting feeling, is frequently used to fill The Husband Pillow.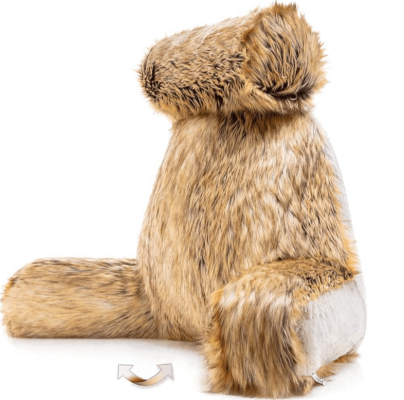 Advantages of the Husband Pillow
Adopting the Husband Pillow into your sleep regimen has various advantages:
Improved Comfort
Because of its exceptional upper body support and distinctive shape, the Husband Pillow is the perfect choice for people who want to read, watch TV, or work in bed. The pillow's arms offer additional shoulder, arm, and back support, enabling you to sit upright for prolonged periods of time without feeling pain or discomfort.
Better Posture
The Husband Pillow encourages good posture while lying in bed, which helps to align the spine and ease neck and shoulder tension. People with back problems or those who spend a lot of time in bed while doing other activities may find this to be extremely helpful.
UP NEXT: Things To Consider While Buying A Mattress As Per Your Sleeping Position
Versatility
The Husband Pillow can be utilized in a variety of places besides simply the bedroom, like on the couch, in a dorm room, or even on the floor. Due to its adaptability, it is a useful addition to any living area, offering support and comfort wherever you need it.
Comfortable Customization
Many husband pillows include adjustable characteristics, such as a cover that is washable and detachable, armrests that can be adjusted, and a stuffing that can be changed. By doing so, you can adjust the pillow's level of comfort to your tastes and achieve the finest possible sleep.
Best Throughout Pregnancy
The Husband Pillow is a popular option for pregnant ladies who might need extra support as they sleep. Its distinctive form and construction can offer support for the developing tummy, back, and hips, reducing discomfort and enhancing sleep during pregnancy.
UP NEXT: Why You Should Consider Purchasing an Organic Mattress Over Conventional Mattress?
Choosing and Utilizing a Husband Pillow: Some Tips
The following considerations must be kept in mind when choosing and utilizing a husband pillow:
Take Size and Shape into Account
It's important to get a husband pillow that fits your body type and sleeping preferences because they come in a variety of sizes and forms. To ensure that the backrest meets your demands, take into account its height, width, angle, and size as well as the size of the arms.
Look Over The Filling
The Husband Pillow comfort and toughness can be impacted by its filling. Look for one that combines support and plushness with high-quality shredded memory foam or other premium materials. Avoid pillows with lumpy or poor-quality stuffing, which might not offer enough support.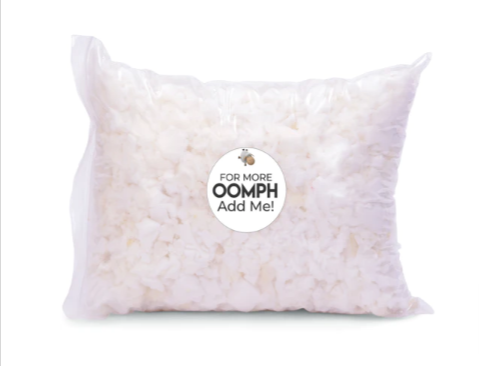 Observe Proper Care Directions
It's crucial to adhere to the cleaning and maintenance guidelines given by the manufacturer. The majority of husband pillow have detachable coverings that are machine washable.
Conclusion
Your ability to sleep better can be significantly improved by purchasing a high-quality Husband Pillow. Its distinctive style and qualities, including improved comfort, better posture, adaptability, configurable comfort, and pregnant compatibility, make it a useful addition to any bedroom or living area. You can improve your sleep habits and wake feeling renewed and invigorated by prioritizing the value of good sleep and embracing the Husband Pillow.
Frequently Asked Questions (FAQs)
The Husband Pillow is a well-liked option among expectant mothers since it can offer extra support for the expanding belly, back, and hips, easing discomfort and encouraging better sleep.

The Husband Pillow, often referred to as a reading pillow or backrest pillow, is a distinctive and adaptable cushion that supports the head, neck, shoulders, and back while seated upright or relaxing in bed.
A Husband Pillow has several advantages, including improved comfort, better posture, adaptability, customizable comfort, and pregnant suitability.
Was this helpful?